Our team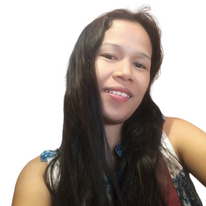 Riza Reyes
Assistant @ Virtualendeavors.com / WordPress Web Sites & Affiliate Marketing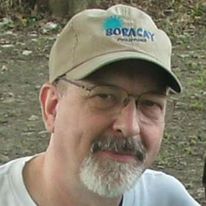 Paul Kassens
Webmeister CEO/Owner @ Virtualendeavors.com Owner/Publisher at Old Weird Herald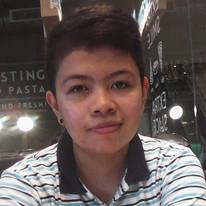 Karen Mae Busalla
Virtual Assistant @ Virtualendeavors.com / WordPress Web Designer
What Our Clients Say
Very professional delivery with detail documentation and delivery of the promised BIN documentation.
Savion B.
Paul Kassens and everyone at Virtual Endeavors did a fantastic job on our new web site and jumped through a lot of of hoops to straighten out our domain name and hosting issues. Great job! 
Jeff Eve – FantasyRaceways.com
Paul is very professional and very passionate about what he is doing. He is very trustworthy and highly skilled and dedicated to the task of transferring websites. We highly recommend this seller.
babyjohn
Virtualend was great to work with as he transferred and set up the site under my domain. Never hesitating to provide support. I highly recommend doing business with him. Very professional.
RavenandWolf.llc
Easy transaction. Paul is knowledgeable and patient. Answered questions, went beyond what he had to do to make sure I was happy with site. I'm new to purchasing websites and he really helped me out.
Keenley
Great communication and smooth transaction. Seller is very co-operative and knowledgeable. Would absolutely love to work with this seller again 🙂
navneetsandhu
Smooth transition. Thank you!
lehightee
My experience with Paul couldn't be better. He gives you all the information you need to get started and then some. His replies are always prompt and helpful. As a beginner, this is what I needed! A+
uselessgrub
Good happy with purchase.
watt8858
Excellent seller. Very Helpful and responsive.
Liaj
Paul is generous with his time and support in getting the site you buy transferred. He did all the QC checks, backed up and provided a comprehensive cheat sheet with all the codes and details needed.
oddix123
I've now bought two sites from Paul and am extremely happy . I absolutely recommend him. His knowledge and diligence makes working with him an exceptional choice.
L S.
My purchase experience and web material with this site purchase was 110 %. Great service, clearly explained. I would definitely purchase from Virtualend again without hesitation. Thank you.
ibuynsel
Very good seller, nice person and dedicated to make you feel comfortable with the transfer. A+
Dan S.
Paul has been amazing, great follow up after the sale, thorough, considerate and extremely informative. I couldn't have asked for more and I wouldn't hesitate to do business with him again. 10/10
Duane M.
A joy to deal with. Excellent communication and very detailed written instructions to help with all aspects of the site. Made the whole process very easy and pain free. Would buy from again
Andrea C.
Excellent site and trade. Great Support for the site adding my codes for a beginner. WOULD DEFINITELY trade with again 🙂 A++++
Jane B.
"Outstanding seller as he did a great job of setting the site up and making everything work with our links. Even gave us some good teaching tools to help us. This site is well above the other sites."
Jon L.
Who we are?
Welcome to VirtualEndeavors.com! We have built this website to share our internet marketing & web site design services. We have included a gallery displaying many of the website projects we have done for customers, and feedback from our valued previous & current satisfied customers.
Kindle & eBook Conversion
E-Commerce & Affiliate Websites
WordPress Website Design
Kindle & eBook Conversion
97%
WordPress Website Design
100%